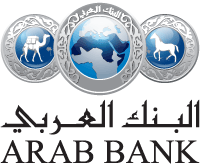 After a lengthy trial, a federal jury in Brooklyn, New York held Jordan-based Arab Bank, PLC liable for helping Hamas finance 24 terrorist attacks that injured Americans in Israel between 2001 and 2004.
The terror-financing litigation has been active for more than a decade, but this case is historic because it is the very first such case to ever have a trial.


The jury verdict (read it below) holds Arab Bank liable for some of the most vicious terror acts carried out against civilians traveling on buses in Israel, eating pizza at Sbarro's, or enjoying coffee with friends when Hamas carried out the attacks.

Hamas Arab Bank terrorism financing jury verdict
The next phase of the trial involves the jury working to determine the amount of financial damages that Arab Bank is liable to pay nearly 300 plaintiffs — terror victims and their relatives — under the Anti-Terrorism Act of 1990.