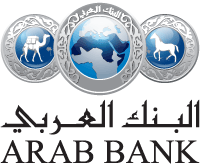 Victims of Hamas terrorist attacks and their family members will soon have their case against the Arab Bank heard by a federal jury in Brooklyn. The plaintiffs allege that defendant Jordan-based Arab Bank, PLC  violated the Anti-Terrorism Act of 1990 by knowingly providing material support to Hamas, a designated foreign Foreign Terrorist Organization since 1997 by the U.S. State Department.
Closing arguments took place last week before Judge Nina Gershon in the U.S. District Court for the Eastern District of New York. Plaintiffs' lawyer Tab Turner told jurors that Arab Bank is "[t]he bank of the stars in the world of terrorism." The bank's defense lawyer Shand Stevens argued that it wasn't hist client's responsibility to decide "who belongs on a terrorist list."
This is a historic case because it is the first case against a bank accused of financing terrorism ever to go to trial in the U.S.
The allegations appear damning.

The victims and their families contend that Hamas co-founder and figurehead Sheikh Ahmed Yassin was a well-known Arab Bank customer whose notoriety in Gaza would have been "like J-Lo walking into a bank."

The plaintiffs argued that families of Hamas suicide bombers who carried out deadly suicide attacks against Israelis each received "death benefits of $5,300″ that were facilitated by the bank.