Egyptian security forces seized a cache of heavy weapons in mountains roughly 48 miles south of Rafah the Gaza strip.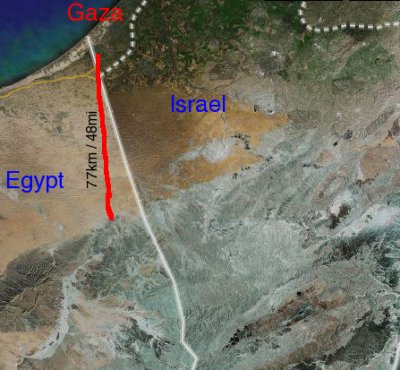 One report said that 30 anti-aircraft missiles, anti-tank weapons, 3,000 bullets and rifles were confiscated, but that no suspects were caught.
Hamas' weapons smuggling operations continue from Egypt into Gaza. The weapons, training, and support continues to come from Iran.
Given that Israel told Egypt that it's Arab neighbor must halt smuggling of weapons and other materials into Gaza as a pre-condition to any possible ceasefire with Hamas, this incident should not come as a surprise.
Egyptian sources said that the mountain region where the weapons where discovered was also used by terrorist groups charged with the 2004 and 2005 bombings of Egyptian resorts in Taba and Sharm el-Sheikh.