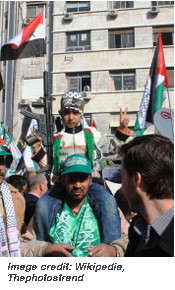 According to a document that the Washington Post says it obtained from former CIA contractor Edward Snowden, in a certain group of people who sought jobs with the CIA had backgrounds that raised questions, "roughly one out of every five had "significant terrorist and/or hostile intelligence connections.'"
These connections reportedly included ties to Hamas, Hezbollah, al Qaeda, and other known Islamist terrorist groups.

Attempts by a country's enemies to infiltrate its spy agencies should not come as a surprise.


Some well-known double agents who worked for U.S. intelligence agencies, but were actually working for foreign governments, included:
What is unusual, however, may be the frequency of such attempts by terrorist supporters to penetrate American's Central Intelligence Agency.