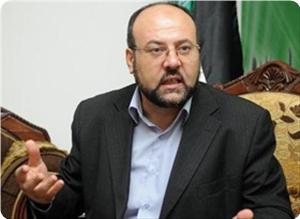 Hezbollah, the Lebanese-based Shiite terrorist group, appears to have given fellow Islamic jihadists at Hamas marching orders to get out out of Lebanon.
According to the Middle East Online, the marching orders are due to the different sides that the two terror organizations have chosen to support in Syria's civil war. While Hezbollah is providing military support and fighters to defend embattled Syrian figurehead Bashar al-Assad, Hamas's military wing, the Izz ad-Din al-Qassam Brigades, has reportedly been training members of the Free Syrian Army.
A Hezbollah official apparently told the group to leave "immediately and within hours."

What do you think will happen if Ali Baraka (above), the Hamas representative in Lebanon, ignores Hezbollah's eviction notice?


Will the group end up in court, or do battle on the streets of Beirut?
What say you, readers?