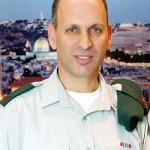 The head of the Israeli Defense Forces (IDF) military intelligence warned the country's Knesset that Hamas continues to arm itself with Qassam rockets and other weapons capabilities that may threaten Israel's home front.


Brigadier General Yossi Baidatz reportedly told Israeli legislators that "Hamas is also improving its defense capabilities in case of an Israeli operation (in Gaza)…"The Islamist group is turning Gaza into a bona fide state. Hamas is the clear and decisive ruler there."
Baidatz also reported that Egypt is still unable to stop weapons and goods smuggling through Gaza's illegal underground tunnels.