Yesterday the Israeli Defense Forces (IDF) carried out an operation to remove a tunnel dug in Gaza by Hamas terrorists in an effort to try and kidnap more IDF soldiers, just as Hamas was involved with the kidnapping of IDF soldier Gilad Shalit.


The IDF targeted reportedly targeted a house belonging to the Abu Hamam family (see picture below) near the border with Israel in Gaza's Deir el-Balah region.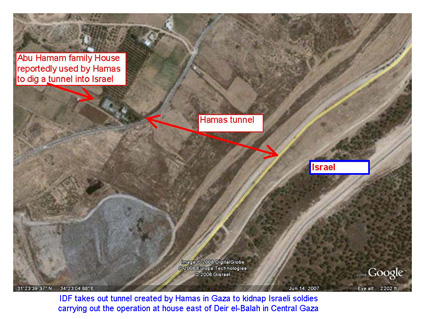 A day after the operation, Hamas reportedly fired 35 Qassam rockets targeting Israeli civilian population centers, including Ashkelon 15 miles north of Gaza.